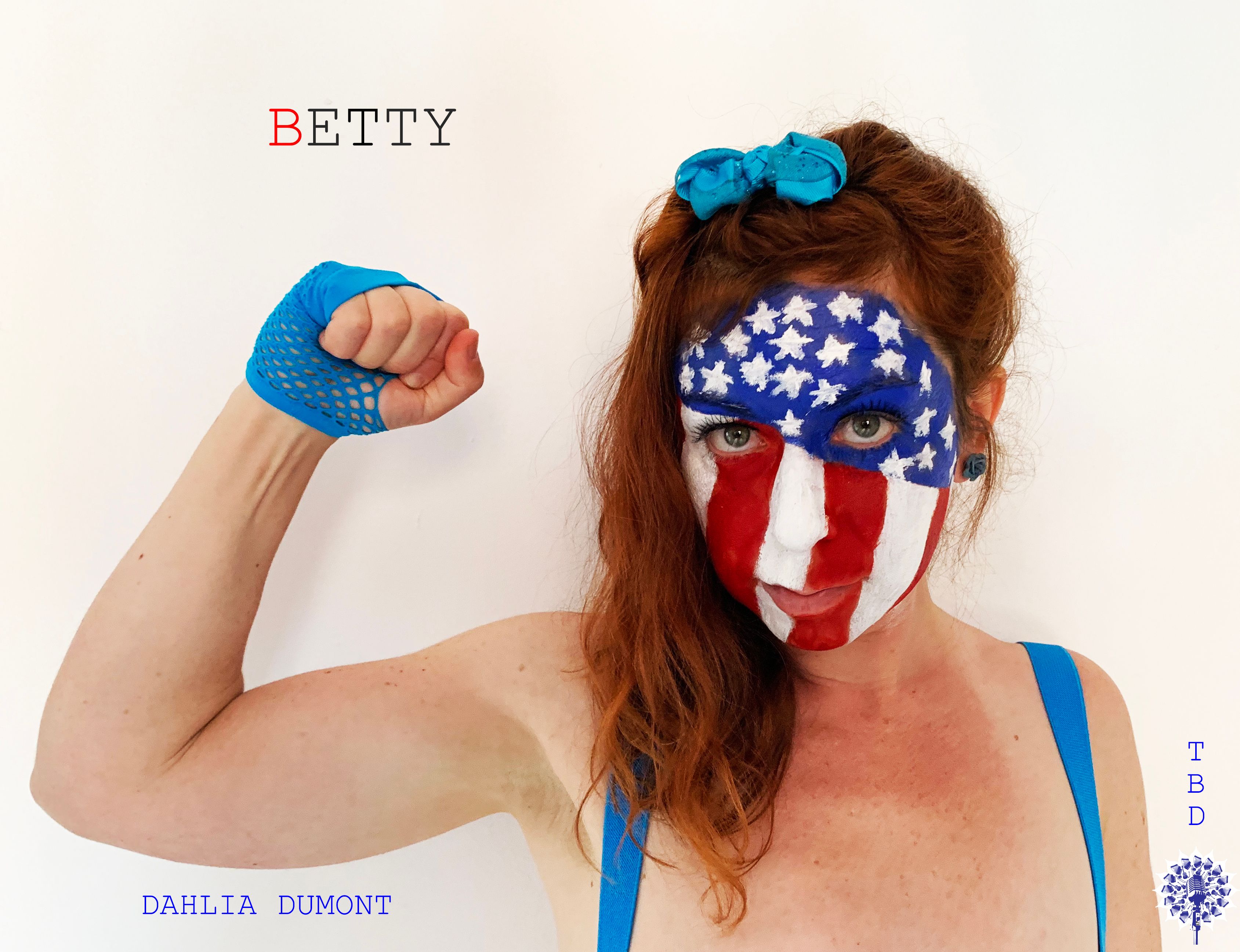 Nouveau single pétillant créé lors du confinement en France sur l'importance du VOTE aux USA ! 
SORTIE sur Apple/iTunes, Spotify, etc. le 1er SEPTEMBRE !
Regardez le clip des paroles et des images du 'making-of' de 'BETTY' : 
https://youtu.be/dDeFe-iV-L4
Nouvelle musique et tournée aux USA ! 

Si vous lisez ceci, je suis très heureuse que vous allez bien et que nous soyons toujours en contact. N'hésitez pas à me répondre pour me raconter votre vie. 
Je partage quelques nouvelles ici, il se passe beaucoup de choses ... 
Tout d'abord, deux nouveaux singles sortiront vers le 1e septembre (plus ou moins) !
Deux chansons créées lors du confinement en France, donc «BETTY», une chanson follement amusante sur l'importance du vote aux prochaines élections américaines, créée avec une équipe de 12 musiciens et ingénieurs du son à Paris et à New York. 
Et, « Blue Moon (Lune Bleue) » une reprise en duo franco-anglais-boléro de la ballade jazz classique, avec mon plus vieil ami et coéquipier, George Saenz.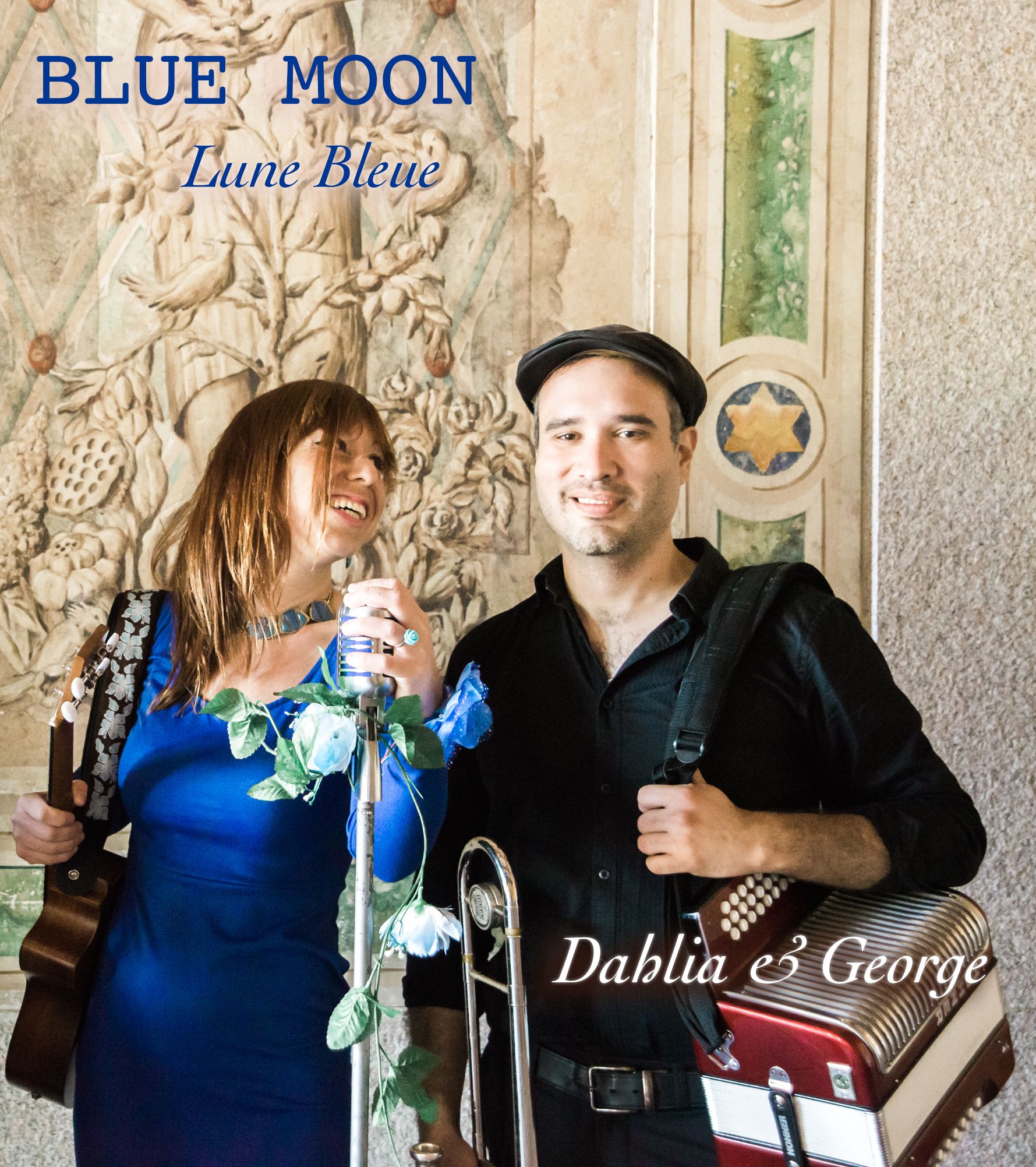 Cherchez ses nouveaux morceaux à partir du 1e septembre !
_________________________________
Et... 
TOURNÉE AUX USA ! 
Cela a été difficile de faire en sorte que cette tournée se déroule de manière responsable, et avec toutes les restrictions de voyage en place en plus, mais grâce à de merveilleux programmeurs et amis qui travaillent pour maintenir la musique live et les artistes, c'est parti ! 
Donc, si vous êtes dans le nord-est des USA du 1er au 11 septembre, venez voir le trio original de The Blue Dahlia à l'un (ou plusieurs) de ces concerts en plein air !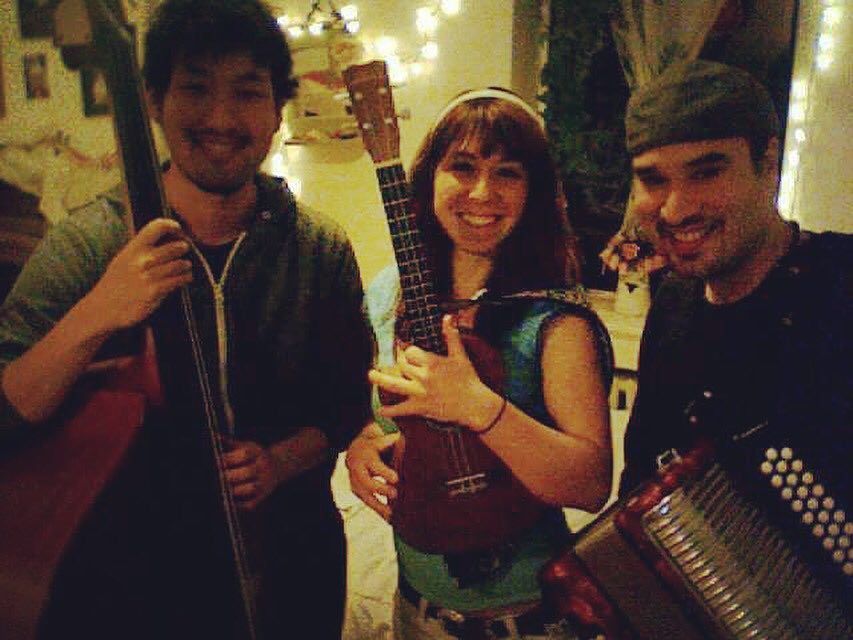 The Blue Dahlia (original) trio ~ Yoshiki Yamada, George Saenz, Dahlia Dumont 
Northeast Autumn Tour 
1 sept - Mohonk Mountain House ~ Fête des Jardins, New Paltz, NY 
3 sept - Colony ~ biergarten, Woodstock, NY 
4 sept - fête privée au jardin (demandez à moi pour plus de détails), Plainfield, MA 
5 sept - Next Stage Arts Project, Putney, VT 
7 sept - Mohonk Mountain House ~ Music on the Mountain (evening show) 
9 sept - Mohonk Mountain House ~ Music on the Mountain (afternoon show) 
10 sept - DROM séries de musique live à l'extérieur, NYC
Ecrivez-moi pour les horaires et d'autres détails; ou regardez mes événements sur Facebook or Bandsintown.
___________________
Veuillez rester en bonne santé et heureux. 
Je vous souhaite beaucoup d'amour où que vous soyez. 
Dahlia